San Francisco, CA - Twitter has launched a new slew of 'verified' labels, just hours after killing a new official label. Mr. Musk pointed to Twitter Blue, the company's revamped subscription service that charges people $7.99 to obtain various check marks and other benefits, as the way for users to take advantage of the new labels.
The new labels available to users follow a tiered model, with the cheapest ones ranging from $8-$20 per month for badges like "Basic Blue" or "Retweetable Red" all the way to the $10,000 and $20,000 per month tiers "lol 420 69" and "Memelord Mauve".
The tiers also come with increased features and privileges. Users paying for the $200 per month "Tesla Teal" badge can activate 'ludicrous mode' which allows you to summon a group of 5-10 bots to echo your tweets. "Memelord Mauve" allows users to temporarily suspend other accounts in the name of 'free speech'.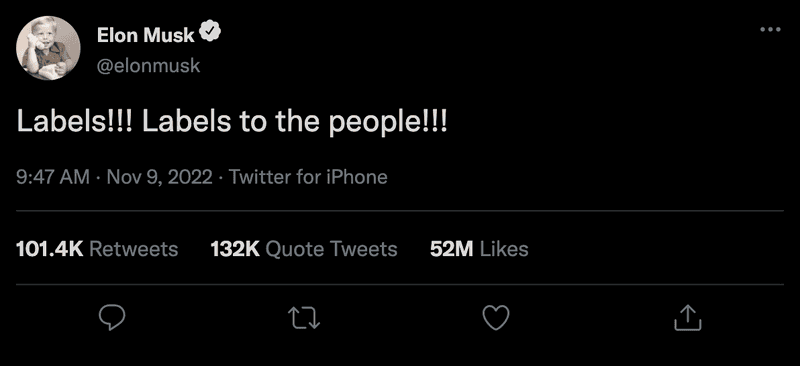 The company also disclosed the maximum-privilege tier, "Madlad Maroon", which costs a one-time payment of $44 billion plus $1 billion per year. Users paying for this tier will be allowed to become CEO of Twitter.