(Grapevine, TX) - GameStop has been making headlines in and out of the financial markets over the past week after its stock price was sent soaring by retail traders. The stock was trading at the $15-$20 level as recently as late 2020, but has hit recent highs of a staggering $469. The stock event briefly became the largest component of the Russell 2000 index.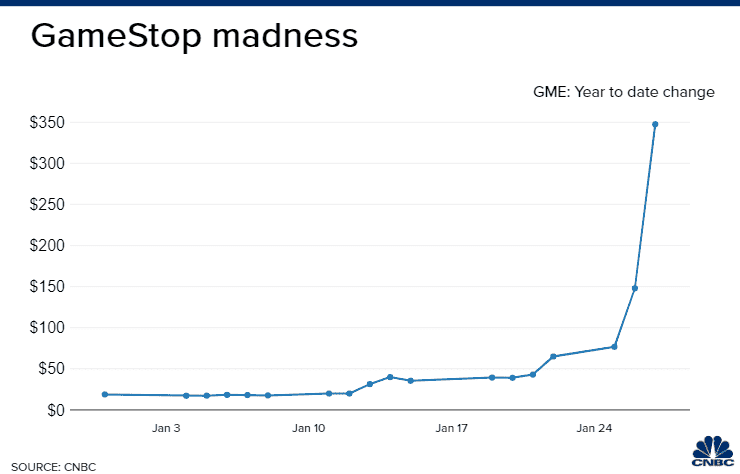 The company has been relatively quiet, likely trying to watch things play out and to not to jinx their incredible good luck. But after a few days of insanity, GameStop announced that it would immediately offer a nationwide stock trade-in program. A spokesperson for the company had this to say when reached for comment:
"In light of the recent market activity, we're happy to offer our 'PowerUp Stonks Trade-In' program to all our customers. We're offering very competitive rates to all customers — especially anyone on Reddit — immediately and with no questions asked. Keeping in line with our other trade-in programs, we can offer a guaranteed $12.55 value for any and all shares (assuming no scracthes or chips, of course). We're very excited to roll this program out and hope as many people as possible will take advantage of it as quickly as possible before the market explo — I mean before this incredible deal is no longer available"
We asked a few GameStop shareholders whether they would take advantage of the program, but we only received screaming replies of "HOLD THE LINE!!!!!!!!!".